Free Fire Elite Pass Season 45 : Free Fire Elite Pass February 2022 Rewards The Free Fire resets every month to feature new themed rewards on Elite Pass. In this article, we are going to show you everything you need to know about the upcoming January Elite Pass Free Fire 2022 Free Fire Elite Pass Season 45.
Free Fire Elite Pass Season 45
45th edition is set with the theme of Jewels and Diamonds, the next Elite Pass will be the second of the year 2022 bringing numerous new features.
One of the best things to spend Diamonds on in Free Fire is the Elite Pass. Free Fire lot of themed skins, items, bundles as rewards that are worth much more than you pay for. All players have to do is complete daily, weekly missions, challenges given by the Elite Pass to get those items.
Free Fire receives the new Elite Pass February 2022 on the 1st of the second month of next year. Called Paper Jewels , this edition brings a theme inspired by Diamonds, Sapphires and other Jewels made on paper, with some insane details.
The February 2022 Elite Pass Season 45 can be purchased for 600 diamonds, but players can purchase it during the pre-order for 1200 coins. Survivors who acquire it during the pre-sales get the exclusive Paper Jewelry Cooker item.
Read More –
Free Fire update OB32 Full Details
Free Fire Upcoming Event 2022- THE NEW AGE DAY
Free Fire All Server Name List
Free Fire Elite Pass February 2022
What Is Free Fire Season 45 Elite Pass Release Date?
The Season 45 Elite Pass (S45 EP) is scheduled to release on February 1, 2022, and will be there in the game for the whole month of February .
That is why it can also be referred as February 2022 Elite Pass
Elite Pass February 2022: items Free Fire 2022 leaked rewards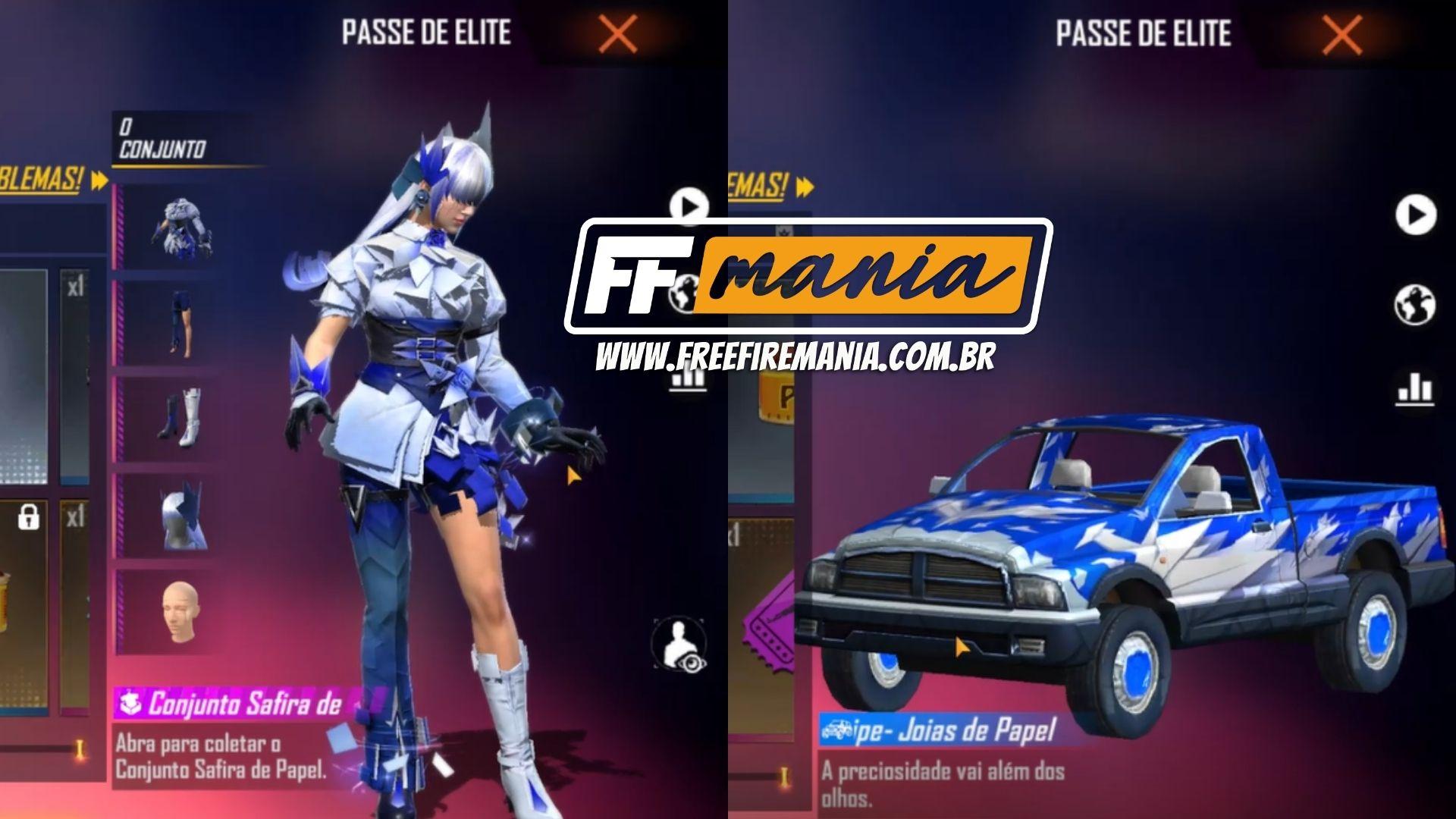 Among the main highlights of the February 2022 Free Fire Elite Pass are visual items for male and female characters. The feminine package, called Paper Sapphire , also has the same theme, both also have jewelry themed items.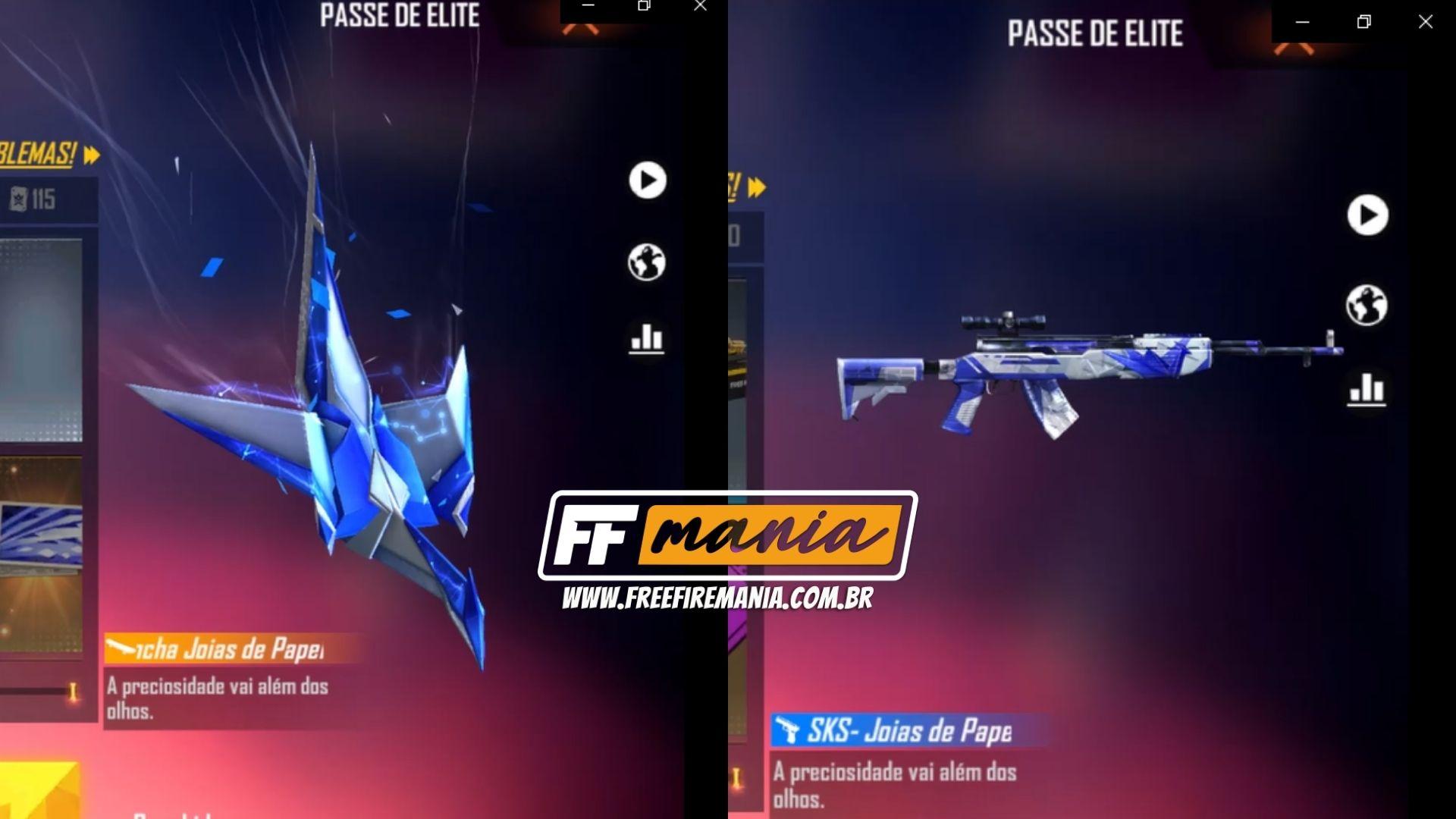 In addition to character skins , players can also access other " Paper Gems " themed items. In the pack, it will be possible to collect the skin of the SKS and FAMAS weapons, booty, backpack, Emote, avatars, board and banners .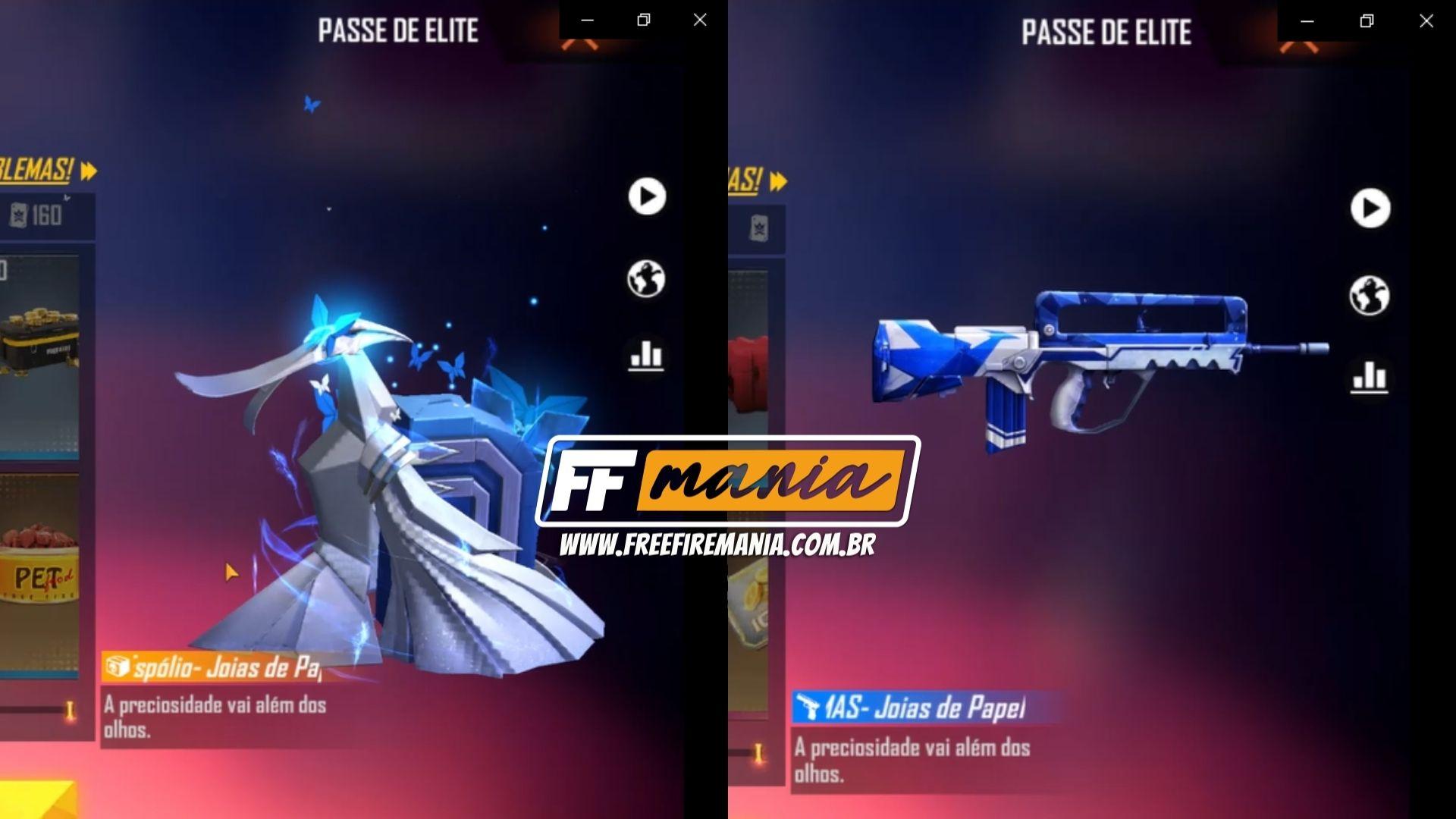 Players who have not upgraded their Elite Pass can also collect basic items by completing Free Pass missions. Paper Jewel Jacket, Gold Coins, banner, PET food, gold and diamond ticket, backpack, fragment box, discount card, token box and scanner will be available.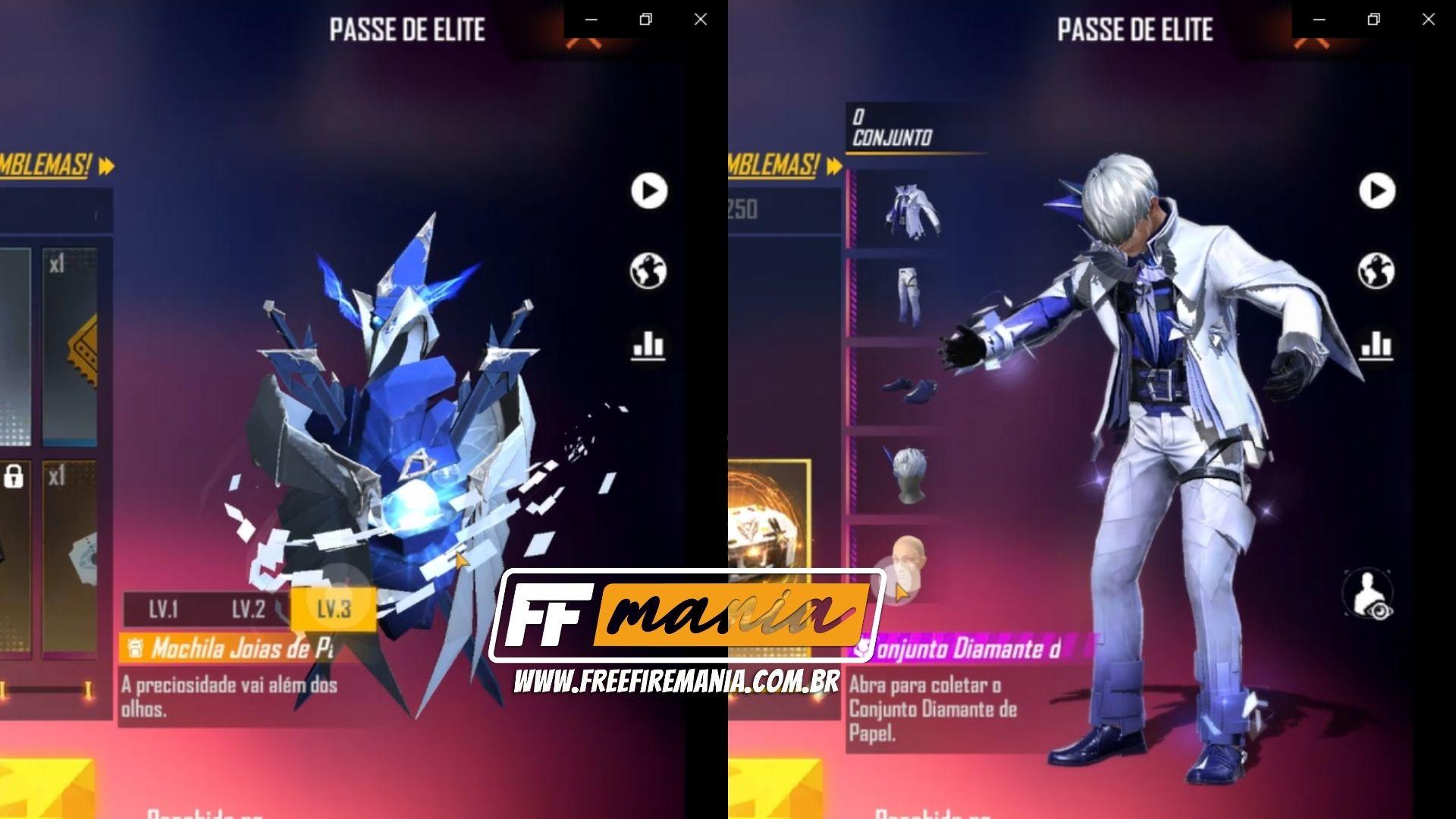 Free Fire Elite Pass Season 45
Free Fire Elite Pass rewards are released according to the amount of badges collected. Badges can be earned by completing the weekly quests. To unlock the entire February 2022 Elite Pass set, 225 badges are required. Another way to complete the challenges is to buy badges: a unit costs 30 diamonds.
In short, the next Elite Paper Jewelry Pass will be available from February 1st, 2022 with several items featuring the theme inspired by precious stones. Its pre-sale is scheduled to start on January 29th and will bring the skin of the " Paper Jewels " pan.
Watch YouTube – February Elite Pass Free Fire 2022 | February Elite Pass | Season 45 Elite Pass Free Fire
What Is Free Fire Elite Pass ?
Elite Pass is a tier-based system where players can attain several exclusive rewards in every tier. Players have to complete certain missions to earn badges, which will help them claim these items. The pass includes items like character bundles, emotes, character fragments and skins.
Garena Free Fire MAX Apk Download
Elite Pass February 2022 : Free Fire Elite Pass Season 45